Deja is Blue Torti with White (g09).
RW DGC Aoi Neko Oceans Eleven (Danny) x RW QGC Bigrivercoon Lite MyFire of Aoi Neko (Flame)
Wisdom Health Test Results
Hypertropic Cardiomyopathy (HCM) MYBPC3 Mutation Negative N/N
Erythrocyte Pyruvate Kinase Deficiency (Pk-def) carrier N/K
Spinal Muscular Atrophy (SMA) Negative N/N
Echocardiogram:
9/24/23 NW Cardiology – Dr. Woodfield
Clear and Healthy
Hips: Pawpeds rating:  Left: Normal/Right Normal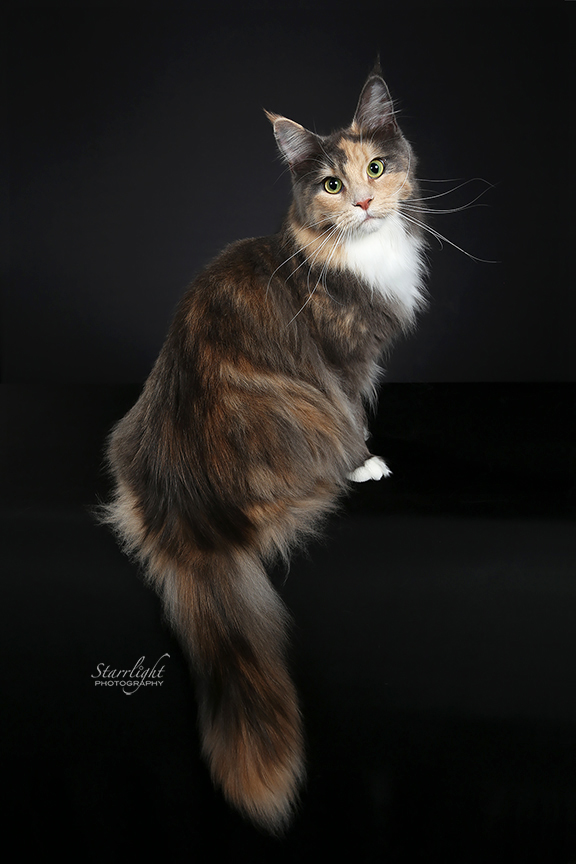 Deja was a trooper this past show season.  She really didn't enjoy the show hall or traveling.  We stuck it out and she did achieve her Champion title.