Would you like to link to Aoi Neko Maine Coons? Feel free to save our banner and add it to your website. Please link to http://aoinekomainecoons.com – Thank you!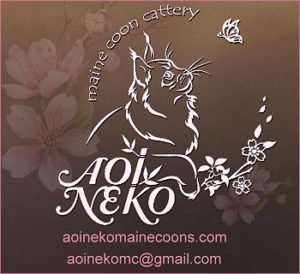 You may find more information about the Maine Coon or any other breed you may be interested through the cat fancy.  Aoi Neko Maine Coons is registered with the following:
The International Cat Association https://tica.org/
Cat Fancier Association http://cfa.org/
The kittens and cats here LOVE the Litter Robot.  If you are interested in purchasing one, please use this link for $25.00 off.