Kumiko is a Blue Mackerel Tabby with white A23 09.
Wisdom Health DNA Test Results:
Hypertrophic Cardio Myopathy (HCM) MYBPC3 Mutation:  Negative N/N
Erythrocyte Pyruvate Kinase (PK) Deficiency: Negative N/N
Spinal Muscular Atrophy (SMA) DNA: Negative N/N
*Polycystic Kidney Disase (PKD): Negative N/N
1st Echocardiogram: 2/9/20 NW Cardiology – Dr. Woodfield
– Clear and Healthy

Hips:  TBD
* Maine Coons do not have a specifc test for PKD, the test is comducted using the Persian Breed Testing.
On September 6, 2019, we welcomed the beautiful Honey Devil Kumiko of Aoi Neko to our home..
Depending on the characters used, Kumiko has a variety of meanings. We chose the one where the Kanji characters translate to "is a long time", "is beauty", is child. She truly is a beautiful girl.
Kumiko comes to us from Julia Eliseeva, Honey Devil Cattery in Novosibirks, Russia.. A special thank you to Julia for entrusting me with this lovely girl..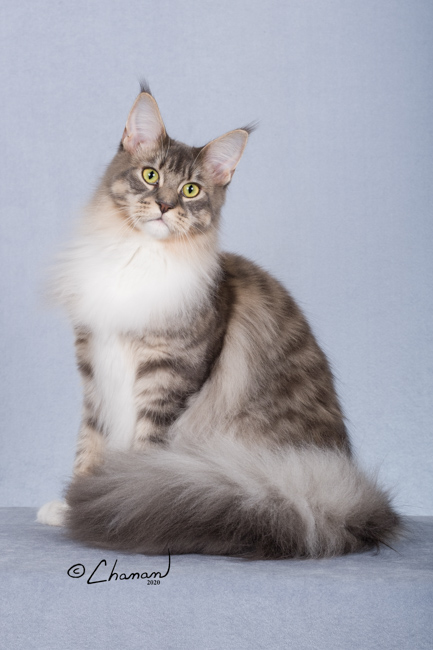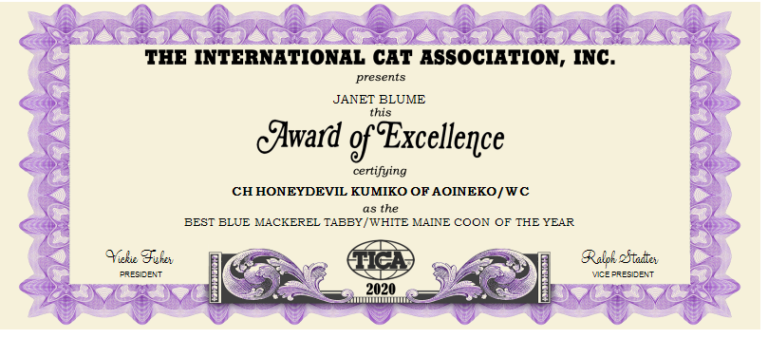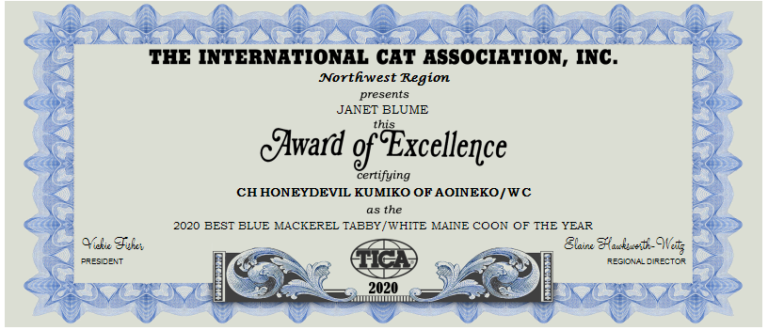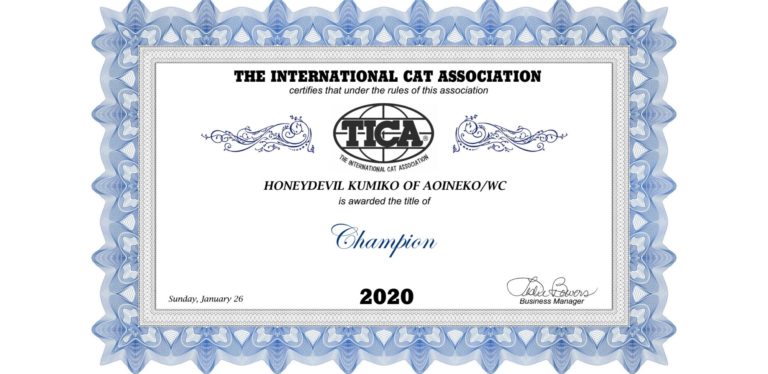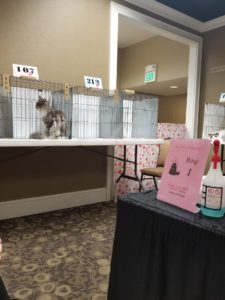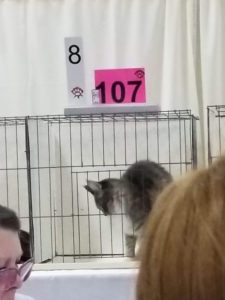 Kumiko went to her first kitten show December 13, 2019 and December 15, 2019.  She was a trooper .
I was please at how well she did. 
We are looking forward to her next adventure.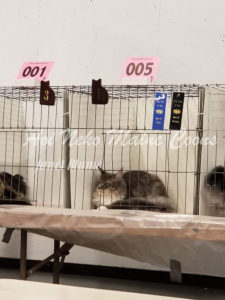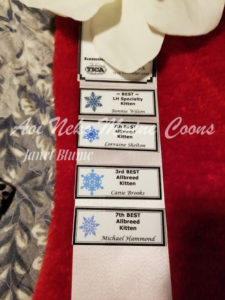 Click any photo to enlarge!